SCLS has purchased access to Short Takes for Trustees for SCLS member library trustees and library directors through December 2020.
United for Libraries presents Short Takes for Trustees, a series of 10 short videos (8-10 minutes each) that can be shown during Trustee meetings to stimulate discussion about the important role that Trustees play in the governance of their libraries. Topics in the series explain the basics, such as what it means to be a Trustee (discussing the broad fiduciary responsibilities of governing boards as well as the limits of an advisory board), as well as how to set policy, how to evaluate the library director (and why you should!), along with board self-evaluation, and the ethical and parliamentary standards for boards — both governing and advisory.
In addition, three additional webinars are included for SCLS libraries:
Equity, Diversity, Inclusion: What Library Trustees Need to Know
Troubled Library Boards: Prevention and Survival
Merging Your Library's Friends and Foundation
To access these resources, trustees and directors will need to request a login by using this form: http://www.ala.org/united/login-request/scls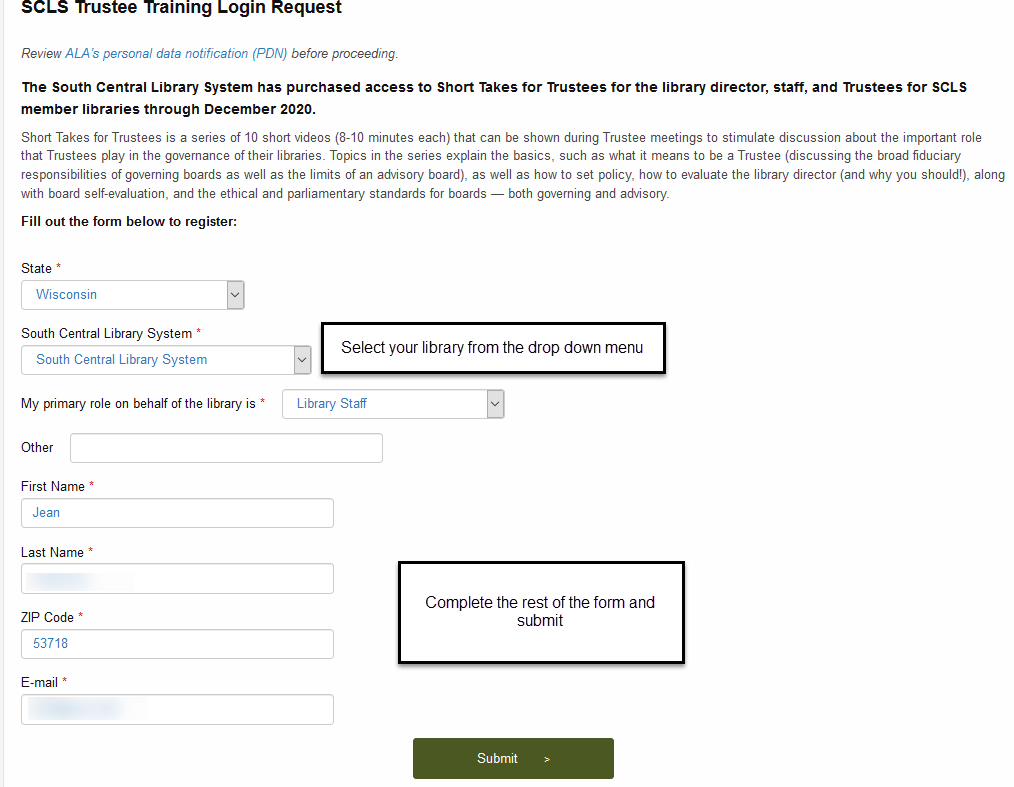 Upon submission of the form, you will receive three emails:
Subject: Form submission from: SCLS Trustee Training Login Request

This email is a confirmation that your form was submitted and contains directions on completing the sign up process

Subject: Welcome to SCLS Trustee Training

This email will have a link to confirm your email and prompt you to set a password and access the courses

Subject: You are now enrolled in SCLS Trustee Training

This email has a direct link to access the course
Login to the site using your username and password.

Select Short Takes for Trustees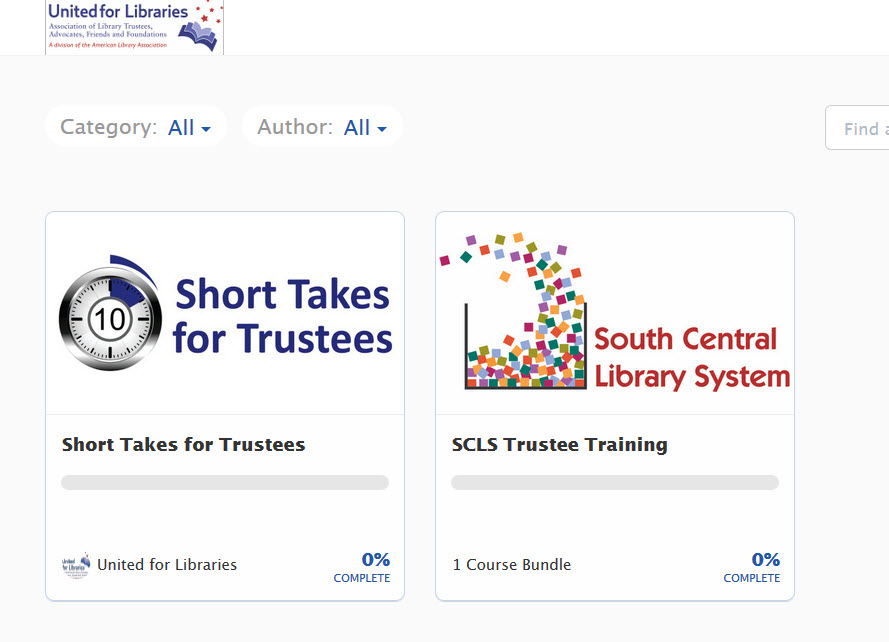 Select Start from one of the 10 Short Takes webinars to begin watching. Short Takes can be watched in any order and re-watched as often as needed. Each webinar includes a resource guide in PDF format.

For more information, contact: