Overview
The South Central Library System (SCLS) will offer scholarships to attend a variety of in-person conferences. This program includes conferences like Wisconsin Library Association's fall and spring conferences, UW iSchool's Back in Circulation Again and Power-Up Conferences, and national conferences like the American Library Association Annual Conference, Public Library Association Conference, and the Association of Rural and Small Library Conference.
Note: Library staff may use SCLS CE Grant funds to attend one-day conferences like the Support Staff & Circulation Services or Government Information Day or iSchool's Lead the Way conference. Scholarship applicants who don't receive a scholarship are encouraged to utilize the CE Grant funds to help offset the cost of attending a conference.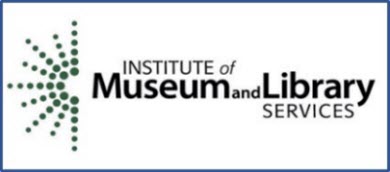 The SCLS CE Scholarship program is funded in part with a grant from the Institute of Museum and Library Services which administers the Library Services and Technology Act (LSTA).
The Scholarship
The value of the scholarship will vary depending on the conference the recipient attends with the following maximums and limits:
$1,000 for the Fall WLA Conference (up to 7 scholarships available)
$700 for the spring WAPL Conference (up to 7 scholarships available)
$1,000 for iSchool multi-day conferences (up to 2 scholarships available)
$2,000 for ALA, PLA, or ARSL conference (up to 4 scholarships available)
Note: The number of scholarships may change based on demand and funding availability. 
The scholarship covers:
Conference registration at the member and early bird rates
Transportation to/from the conference
Conference lodging during the conference dates

If possible, please use the library's tax-exempt certificate when making a payment

Meals

Breakfast: $10; Lunch: $15; Dinner: $25 
Total per day per diem $50
Exception: covers set cost of a meal when it is part of a meeting/program (like an author lunch or dinner at a conference)
If a conference meal is included in the registration fee, that meal will not be reimbursed (for example, ARSL registration includes both breakfast and lunch)
Also included in the scholarship is:
A one-year membership in the sponsoring organization (maximum of $100) 

WLA - minimum $50, or $3 per $1000 salary
ALA - $74 for a first-year member, $112 for the second year, or $148 for regular membership
PLA - ALA plus $77
ALSC - ALA plus $50
YALSA - ALA plus $62
ARSL - $15 - $50 

Note: memberships are not paid with LSTA funds
The scholarship will not cover:
Pre-conference sessions (except for the WLA Leadership Development Institute)
Fundraising events
Rental car
Transportation for sightseeing
Sightseeing costs
Alcoholic beverages
Conference swag/t-shirts
Items from conference exhibitors
Airport/airline wifi charges
Eligibility and Requirements
Applicants must submit a completed application form before the scholarship deadline 

Deadlines will vary by conference and the date will be noted on the application
Scholarship recipients and their library directors (if necessary) will be notified by email 

Applicants must have a minimum of one year of experience working at an SCLS member public library 
Preference will be given to applicants who are first-time conference attendees
Scholarship winners must share their conference experience and knowledge gained with library colleagues via a written report submitted to SCLS within 30 days of the conference (a form will be provided)
Receipts will be required for all expenses, except mileage to and from the airport or conference location
SCLS can reimburse the library in two payments: one payment before the conference (registration, membership, airfare), and another payment after the event (mileage, meals, lodging, etc.)

See below for sample reimbursement forms

Scholarship recipients:

Cannot receive multiple scholarships in the same year
Cannot use both Scholarship and CE Grant funds for the same event
Are not eligible for another scholarship for 3 years

One scholarship recipient per library or branch
Maximum of two scholarship recipients per library each grant cycle (July 1 - June 30)
Apply
For more information, contact: